Food Tray Sealing
Enterpack offer a range of complete food tray sealing machines.
Compact, Fast, Convenient
Compact Tray Sealing
Our industry leading design means our heat sealing machines are both compact and incredible easy to use. Our compact tray sealing system is available in both manual and automatic models and is suitable for use directly at the point of sale.
Manual Tray Sealing Machines
Automatic Tray Sealing Machines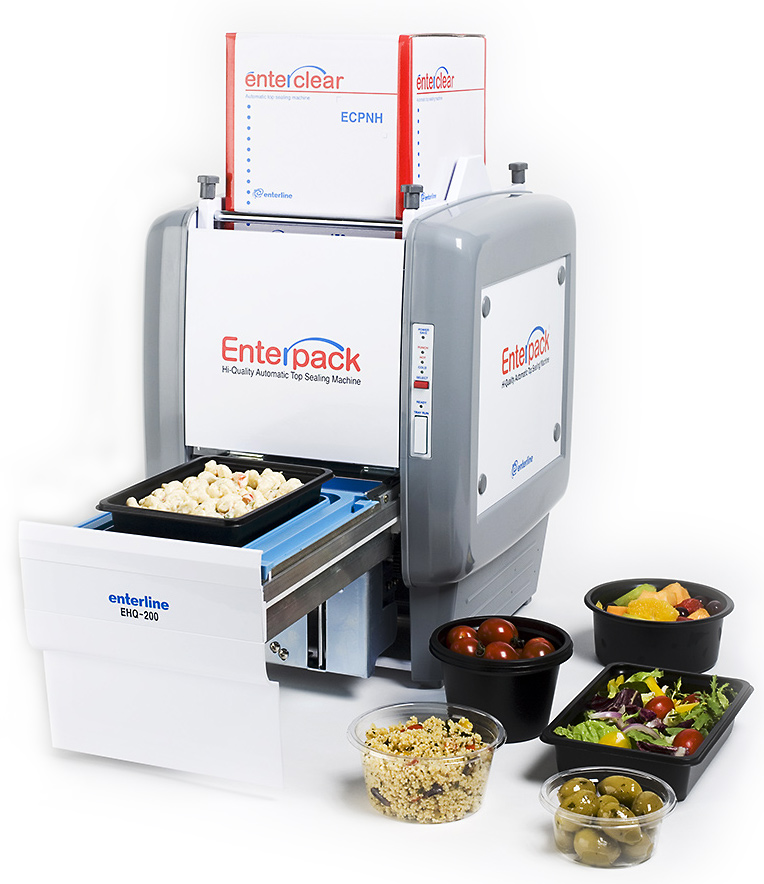 Top Sealers
Enterpack heat sealing machines support over 400 different tray sizes - this is achievable thanks to the modular heater set system design which means one machine can be used to seal multiple sizes and shapes of packaging tray.
Seal PP, CPET trays and Sandwich Packs
Our heat sealing machines seal both Polypropylene (PP) and Crystalline Polyethylene Terephthalate (C-PET) trays. Our specialist sandwich sealing machine can seal cardboard sandwich trays as well as utilise an adaptor to seal food trays.
See our range of trays
C-PET Tray Sealing
Food trays made of CPET material remain our most popular range due to their extremely wide temperature range; from subzero -40°C to 220°C. This makes the trays extremely resilient - perfect for moving food from a freezer straight to a microwave or oven. CPET trays are a great combination of value and convenience for your customers.
PP Tray Sealing
We also support a wide range of polypropylene (PP) food trays.
Enterpack machines are designed with flexibility in mind - one set of our machine tooling can be used to seal up to 20 different trays in varying depths, materials and compartment combinations.