100% Leakproof Containers in Seconds
100% leakproof counter top sealing solution
Wide range of materials and tray sizes
Perfect Presentation
Fully automatic - quick and easy operation
Hygienically seal huge range of food items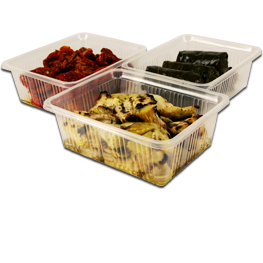 Anti Pasto
Peppers & Tomatoes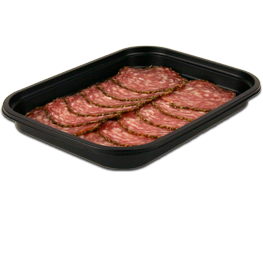 Salami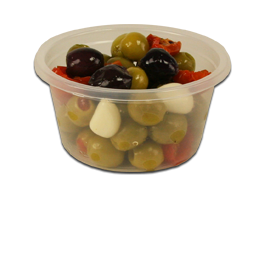 Olives

100% Leakproof Trays For The Delicatessen Industry
Full range of trays ideally suited to the delicatessen business
Whether it's a small round pot for olives, or a large pot for salads, we have the solution.
All trays can be sealed with either a strong weld film or an easy peel film. Both films are 100% leakproof, even if oil is left on the rim, the tray will still be able to seal due to the pressure exerted by the machine.
The sealing process takes only a few seconds and is fully automatic allowing you to give your customer your utmost attention.